One world. One leash. Let's walk together.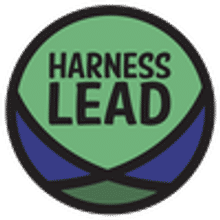 Happy Retales is proud to carry HARNESS LEAD in Brentwood, Tennessee. The owner and inventor of Harness Lead, Lisa Bray Flynn, formerly a shelter volunteer, spent countless hours in the company of homeless dogs. She faced the need to fit all the different body types in the shelter, prevent the problem of scared/skittish dogs backing out of harnesses and collars and reducing the pulling of dogs with pent up energy in a gentle and humane way.
Products
Signature Villalobos Rescue Center Harness Lead
Signature Daphneyland Basset Rescue Harness Lead (Purple)
Blue-Multi Harness Lead NEW!
Peacock (Blue/Lime)
Lotus (Pink/Lime)
Pink Harness Lead
Red REFLECTIVE Harness Lead NEW!
Black REFLECTIVE Harness Lead NEW!
Reflective Orange Harness Lead
Come visit our pet supply store in Brentwood, TN specializing in quality food, treats, and supplies for cats and dogs.